Suspension and Steering
Your car or trucks "ride and handling" are controlled by your suspension system. Fast but safe acceleration, braking, and cornering are important qualities in any vehicle. But conquering Livonia's potholes and gravel while holding the road and cornering takes a toll on your shocks or struts. When it's time to replace your shocks or struts give us a call at 734-436-1606.
Suspension And Steering
Convert a classic car's manual steering to power steering. Adjust the quick ratio of an old classic car to feel like the ratio of a modern sports car. At All in All Automotive we know classic car enthusiasts in Livonia demand more from their high-performance cars and trucks. When you turn a corner on Livonia streets your front wheels pivot on steering knuckles connected to the steering rack. Years of wear and tear means replacing the tie rods, leaf springs, or coil springs to restore your vehicle's ability to release energy when your car or truck is in motion. Go low profile and replace stock springs with lowering springs that offer more coils in a condensed stack.
What's the difference in a Shock vs a Strut?
Struts
A strut is a built-in part of the vehicle's suspension system whereas a shock is an added component. A strut is an integral part of the steering system. The camber and caster angles are specific to the strut itself. Your struts are the pivot point for the car or trucks steering system and require correct alignment when replaced.
Shocks
Your shock absorber controls unwanted "bumps" by dampening their impact on the suspension's springs and pistons through the use of hydraulic fluid. The spring sits on top of or around your shock absorber.

Your shock absorber is essentially just a double-walled tube filled with hydraulic fluid. When your car hits a "bump" your suspension springs transfer the energy of the bump to the shock absorber. The shock absorber moves a small amount of fluid from the inner tube to the outer tube, slowing down the piston to minimize a "bump".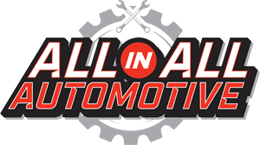 Suspension and Steering
, near Canton, Michigan
I brought my truck into All in All Auto after noticing I had sound coming from the front end of my truck. Jacob was quick to diagnose my problem and fix it in a timely manner. Through out the process I received phone calls to let me know what was going on and pricing, and he kept me in the loop through it all. I appreciated his honesty and efficiency. I will continue to bring all my vehicles here for any and all work they will need.
Rick
, 02/09/2023