Classic Car Repair
At All in All Automotive in Livonia we get up and go to work each day just for the thrill of bringing classic cars and trucks roaring back to life. Our dream is to make your dream for your classic car or truck come true. From small late model auto repairs to big chops or complete OEM overhauls, at All in All Automotive in Livonia we've got the expertise to get the job done right. Stop by All in All Automotive at 34957 Plymouth Rd in Livonia or call for an appointment or tow at 734-436-1606.
AC Repair and Replacement for Classic Cars and Trucks

Do you want a custom AC system? Tired of suffering from a hot car cabin because r12 is no longer available?
Come to All in All Automotive to repair or replace your classic car's old R12 AC system. Upgrading the AC on a classic car requires rebuilding the entire AC system plus important pressure testing to ensure your vehicle cabin stays cool and meets modern standards. When you come to All in All Automotive in Livonia you will find professional mechanics that have the expertise to diagnose, repair, or replace your classic car or truck's AC system.
Brake Systems for Classic Cars

Brake systems on older classic cars can be upgraded to safer more modern systems. Classic brake drums are far less effective at stopping a car than caliper and rotor style brakes. Get critical safety upgrades for a classic car at All in All Automotive. From drums to power discs, rotors, calipers, and pad upgrades we've got you covered. Make stopping your classic truck or car more effective in rain or perfect driving weather.
Bumper to Bumper Classic Car Detailing

Cloudy, foggy, discolored, or yellowed headlights? No problem! We can get your classic car's headlights looking like new.
At All in All Automotive in Livonia we offer deep gloss and durable wax finish that includes detailed car wash, undercarriage wash, and hand towel dry. For tough scratches, tar, and other imperfections, get a high-speed polish with rubbing compound to remove scratches. Trust All in All Automotive to gently vacuum your interior and wash plastic or rubber mats.
Get ready for a classic car show with a deep carpet shampoo. We will fully clean and condition the dashboard, instrument panel, center console, and door panels. With All in All Automotive classic car detailing, get windows and a windshield so clean they look as if they are not there. Add Wheel Brite, whitewall cleaner, and tire dressing that will leave your wheels ready for any classic car show.
Classic Car and Truck Body Restoration

Featuring classic car dash and gauge replacements with hard to source original parts or, aftermarket and custom design options. We can also do full glass and windshield replacements. Restore your classic car or truck's interior in with options like a frame-off restoration and interior custom fabrics.
Classic Car Exhaust and Fuel Systems

From 1970 Challengers to a 426 Hemi with fuel injection, at All in All Automotive our professional mechanics know their way around the engine and fuel system of rebuilds and older makes and models. Classic cars need fuel mixture analysis and fine-tuning of the fuel intake system including fuel pump replacement, fuel lines, and gauge replacement. We specialize in adding custom exhaust, and pipe and converting fuel intake systems for classic cars. For "No Mods" classic car enthusiasts we can help restore classic car intake manifolds and headers to their original condition.
Classic Engines and Transmission Rebuilds and Replacements for Classic Cars

Transmission flushing is probably the most common and important maintenance item for classic cars and trucks. From the old school, tune-ups and valve jobs to new replacement transmissions and crate engines, All in All Automotive in Livonia has everything a classic car needs to run at its best. Go OEM or get modifications to upgrade clutches, differentials, and driveshafts.
Cooling System and Heating System Repairs

Need a cooling and heating system repair or upgrade? At All in All Automotive we can help you keep every auto part the same as it was when your car rolled off the manufacturing line or help you upgrade to aftermarket parts. Our professional mechanics have the expertise to diagnose problems with your classic car or truck's, radiator, electric fan, hoses, or thermostat. If you need a total core replacement, aluminum radiator, or cooling system upgrade, at All in All Automotive we can install OEM replacements or do a total custom system build.
Hard to Find Parts

All in All Automotive has been finding hard-to-find parts for classic cars and trucks since 2022. Hard-to-find engine, brake and suspension parts that have been discontinued by automakers can now be quickly sourced and installed in your car by our mechanics. From reproduced or refurbished fuel pumps, water pumps, and pistons, All in All Automotive can find and install everything you need. Get auto repairs using auto parts that still have original fit and function. If you are looking for classic car parts we are your source!
Towing

Need A Tow? For your classic car or truck, we can provide transportation to our shop.
Tune-Ups for Classic, Muscle and Vintage Cars

Oil changes on classic cars and trucks are an important part of any tune-up. Come to All in All Automotive to get an oil change that has the right filter and oil for your classic car or truck. At All in All Automotive we specialize in emissions tuning for late model performance engines and offer bolt-on modifications for muscle and vintage car tune-ups.
Wheels and Tires

Stop by All in All Automotive at 34957 Plymouth Rd to chrome or re-chrome original classic wheels and go from ordinary to extraordinary. If you like cruising, consider new classical looking wheels that will keep you going mile after mile. Pair wide whitewalls or grand touring tires with the right wheelset for your classic car or truck at All in All Automotive.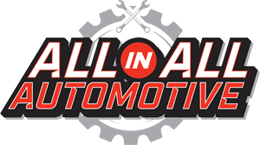 Suspension and Steering
, near Canton, Michigan
I brought my truck into All in All Auto after noticing I had sound coming from the front end of my truck. Jacob was quick to diagnose my problem and fix it in a timely manner. Through out the process I received phone calls to let me know what was going on and pricing, and he kept me in the loop through it all. I appreciated his honesty and efficiency. I will continue to bring all my vehicles here for any and all work they will need.
Rick
, 02/09/2023