Diesel Engine Repair
Hardworking or just hard at play, All in All Automotive services diesel trucks and jeeps from manufacturers such as GM, Chevy, Dodge, Ford and more. We also specialize in diesel engine repair for DuraMax, Power Stroke and Cummins.
Popular Brands We Repair and Service
Dodge Diesel
Ford Engines
DuraMax
Mercedes
Isuzu
Cummins
Power Stroke
GM Diesel Light Duty
Chevy
Cooling and Lubrication Systems
Avoid high-cost diesel engine repairs down the road with regular maintenance for your diesel engine's cooling system. Maintaining an effective cooling and lubrication in high performance Duromax, Power Stroke and Cummins diesel engines is the key to adding life to glow plugs, injectors, and turbos. Call 734-436-1606 today!
Glow Plug Replacement
Is your glow plug failing to ignite fuel from your fuel injector? Your truck or jeep depends on its glow plug in all types of weather and road conditions to create the heat and electrical resistance needed to start your engine. Come to All in All Automotive to replace a failing glow plug and get your truck or jeep cranking again. We offer the right glow plug for Duromax, Power Stroke Cummins diesel engines including DieselRX, NGK and more!
Injectors and Turbos
Since 2022, All in All Automotive is Livonia's best diesel repair shop. We repair worn-out high-performance injectors and turbos in GM, Chevy, Dodge and Ford trucks that create unwanted noise or blow exhaust. A failing injector can cause poor fuel economy, glow plug issues, and sluggish performance that can affect your truck or jeep on and off road.
Jeep and Truck Diesel Exhaust Repair
For any diesel truck or jeep your exhaust system consists of one or more critical pipes that directs exhaust gases away from the internal combustion engine and out into the air. Your exhaust system can be modified to increase engine performance, modify muffler sound, or reduce pollution. To get the most from your diesel GM, Chevy, Dodge or Ford truck or Jeep, you need regular maintenance on your exhaust system. For exhaust repairs to pass an emission test or for mods and upgrades, call 734-436-1606 or visit All in All Automotive today at 34957 Plymouth Rd, Livonia, MI, 48150.
Choose All in All Automotive For Your Truck's Next Diesel Service
Read our reviews and see for yourself that we provide the best, most convenient diesel engine services near you at affordable prices. Come into our repair shop in Livonia today and experience the unmatched expertise of our pro diesel mechanics. Our 5-star reviews make us one of the most recommended diesel repair shops in Livonia!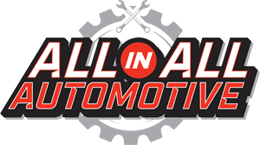 Suspension and Steering
, near Canton, Michigan
I brought my truck into All in All Auto after noticing I had sound coming from the front end of my truck. Jacob was quick to diagnose my problem and fix it in a timely manner. Through out the process I received phone calls to let me know what was going on and pricing, and he kept me in the loop through it all. I appreciated his honesty and efficiency. I will continue to bring all my vehicles here for any and all work they will need.
Rick
, 02/09/2023